Learn Español
---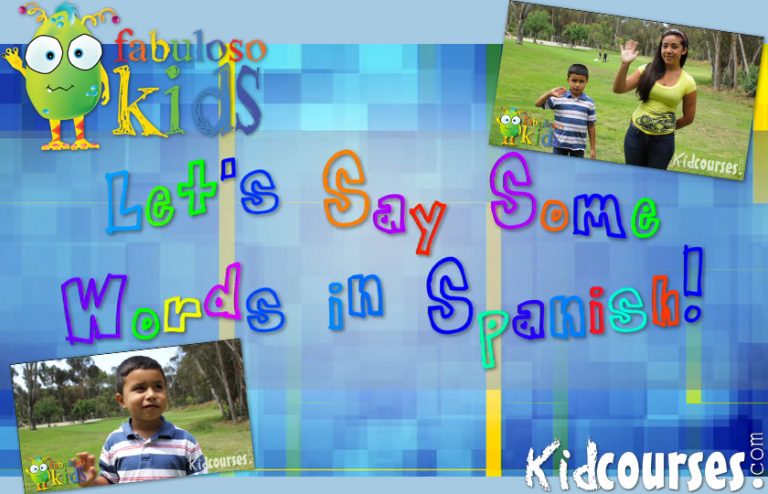 Welcome to Let's Say Some Words in Spanish, a collaboration between KidCourses and Fabulosokids. We decided to make these videos because we know that most parents want their kids to learn a second language but are intimidated by being the teacher. Our hope is that you will share the videos with your kids so that the two of you can learn Spanish together!
Since their brains are primed to absorb language, these videos will be especially important to children under the age of 5 and so have been kept simple and easy to learn. As you progress through the series, more and more words will be added until you and your kids can make simple sentences in Spanish using a vocabulary of more than 50 words!
So far we have posted 3 Lesosns in this series:
Here are the parent handouts that go along with each lesson:
Let's Say Some Words in Spanish | Intro for Parents
Lesson 1: Spanish Sounds Different!
Lesson 2: It's Fun to Be Polite
Here are some games that you can play after watching:
Spanish Word Find (Lessons 1-3)