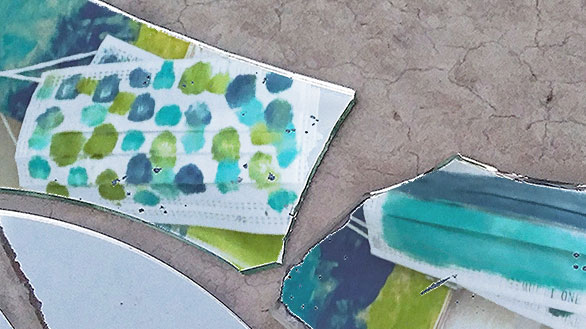 Karen Gross, author of Trauma Doesn't Stop at the School Door, came up with this project idea and graciously agreed to share it with our audience here on the kidCourses.com website.
This project is quite versitile:
The big vision would be to do an installation project with a wall of masks facing a wall of mirrors (group project)
You can do a simple masks project (group or singular)
You can do masks and mirrors (singular, smaller scale)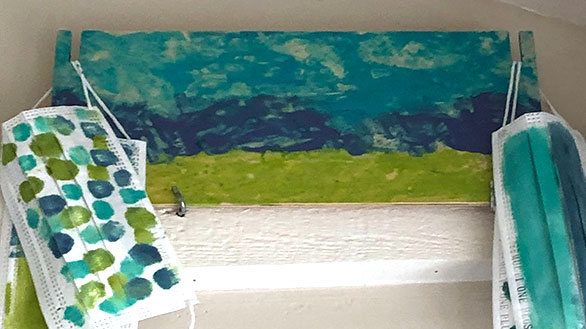 Before guiding children on the artistic aspect of the project, it would be great to cover the history of masks: cultural ceremonies, symbolic values, contemporary American masks (Halloween, etc), global cultural norms, various (specific) cultures, and more. Here are some resources you may wish to check out:
Many layers of meaning and discussion can be touched upon:
the role masks play in our society
trauma responsive skillsets
connections with others
personal exploration/meaning
parts and the whole
feelings
By coupling the masks project with a mirrors project, you can explore what we see and don't see in others. If you are able to do a masks and mirrors installation you can delve into conversations about the purpose of the installation and why it can be helpful in releasing trauma. When we send each other the cues of safety, social connection can help our nervous systems co-regulate, for example. In fact safety is one of the 5 S's that Karen describes in her book Trauma Doesn't Stop at the School Door: Safety, structure, stability, subtlety, someone(s).
Creating the Masks
The only supplies you need are:
masks
acrylic paint
paint brushes
cups/bowls of water (for rinsing)
towels
Simply have the children paint their masks. Let these dry and you can hang them up. Encourage discussion, be it with kids doing a solo project or for those working with groups.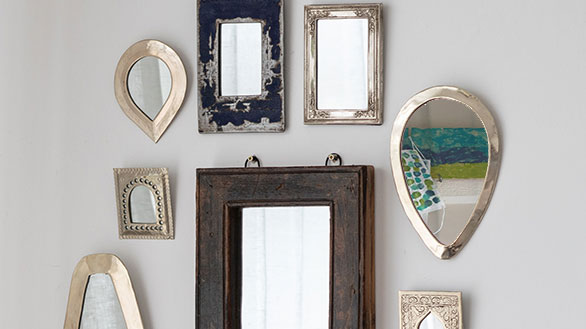 Masks & Mirrors
To do the masks and mirrors installation, ideally one wall would showcase the masks, and the other wall would display the mirrors. Always take care with the mirrors (e.g. have an adult hang these securely) so that no one gets hurt!