Please remember that you should not look directly at the sun! (Wiki Answer as to why this is)
I was a New Yorker for a long time before I found out this fun fact!  The sunken courtyard of the McGraw Hill building in NYC contains a large metal triangle which was designed so that the sun aligns with its sides at solstices and equinoxes.
At solar noon, the longest side of the triangle (the one at the top) points to the sun on the spring and fall equinoxes, while the steepest side points to the sun at solar noon on the summer solstice and the shortest side (the one at the bottom) points to the sun's position on the winter solstice. This year (2014) solar noon will occur about 3 minutes after noon.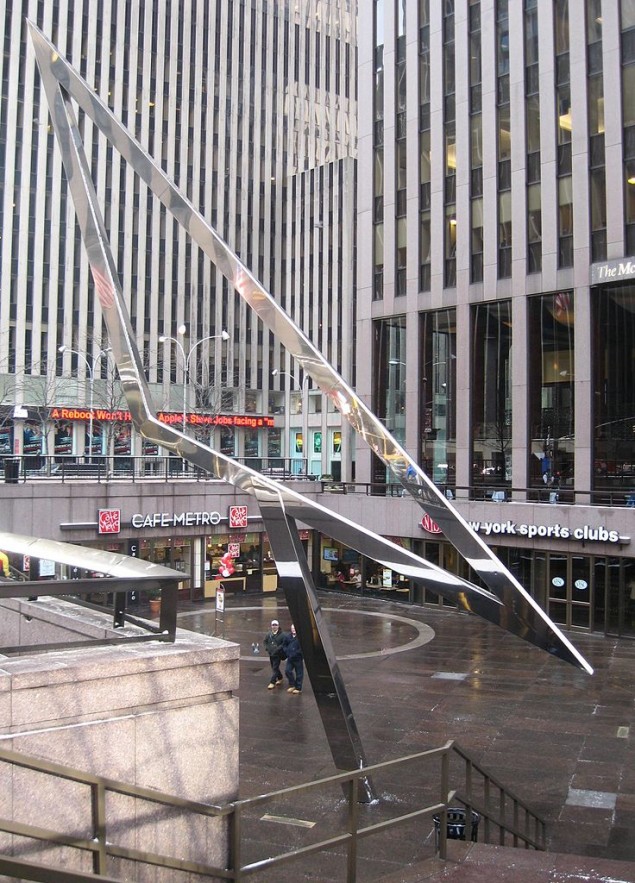 The triangle was designed by Athelstan Spilhaus and built by Tyler Elevator Products. When it was first built, the south-western corner held a display of scale models of planets in the Solar System. A mosaic map of the Earth is still present in the north-western corner.