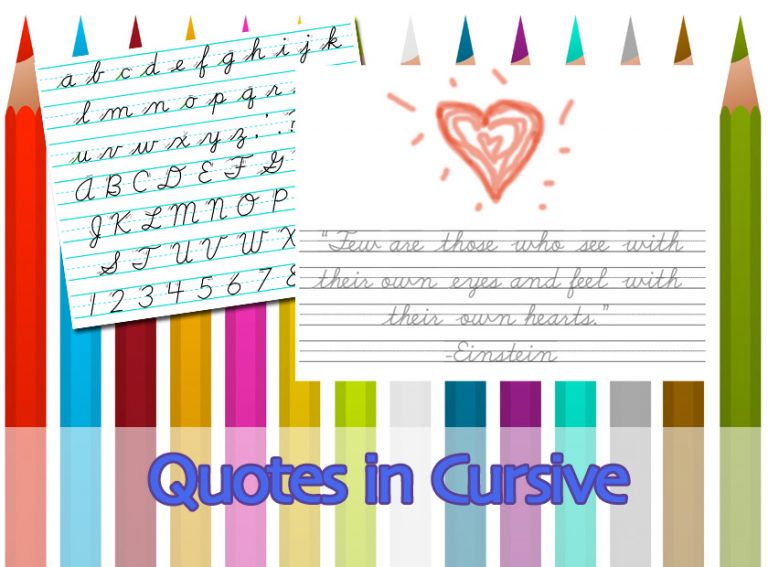 Have fun learning cursive writing with our Quotes in Cursive handouts. Note that we left room at the top for a beautiful illustration. Below is a chart that shows how to write each letter in D'Nealian Script. Today's quote is:
"Few are those who see with their own eyes and feel with their own hearts." – Albert Einstein
Practice Cursive Writing with Albert!
The D'Nealian Script Alphabet (handout)