Language is so much a part of everyday life that you may not think about using it strategically. However, by mastering some rhetorical techniques that subtly — or not so subtly — add extra shades of meaning, you gain greater control of one of the most overlooked yet influential tools available: the power of persuasion. And, on the flip side, understanding rhetorical devices will allow you to notice them when you hear them (hence the title of this two-part series).
Horse Laugh: An Appeal to Ridicule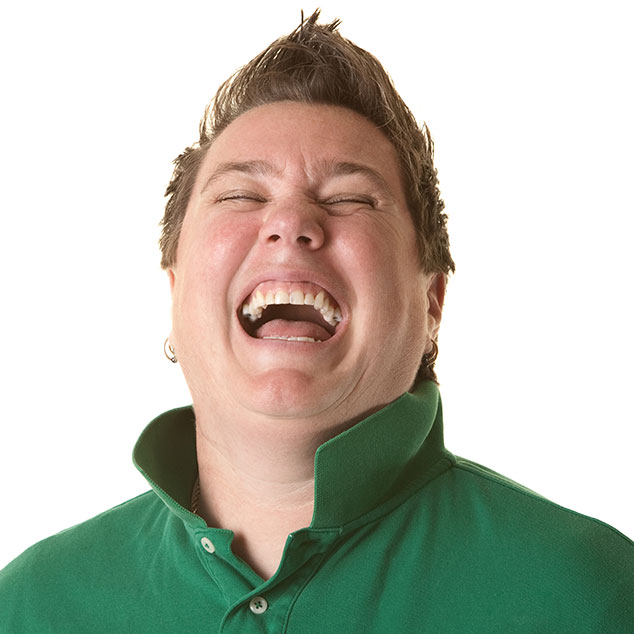 Also called an appeal to ridicule, the horse laugh is a mocking response to an outrageous claim. For example, if your friend says, "The new school principal is my best buddy," a horse laugh expresses your doubt about the truth of the statement. However, when somebody says something that is likely the truth, a horse laugh is needlessly insulting.
Look at the statements below and decide whether a horse laugh is an appropriate response.
I have been friends with my next-door neighbor for seven years.
I bet that boy is smarter than Albert Einstein.
My pet poodle is part lion.
You can also use this rhetorical device in your own statements. By comparing an idea to something ridiculous, you demonstrate its absurdity. For example, the following makes an appeal to ridicule:
"Calling the new principal your best buddy is like saying Mickey Mouse is your brother."
Hyperbole: The Very Best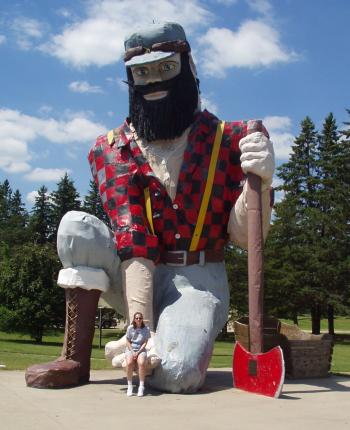 The tall tales of bigger-than-life Paul Bunyan are filled with hyperbole.
Everyone exaggerates from time to time. Common hyperboles — exaggerations — use words like "everyone," "nobody," "all," and "none." In rhetoric, the use of hyperbole is a way to emphasize something important or convey a strong image through overstatement. Most of the time, when people use hyperbole, they do not intend for the statement to be taken as fact. For example, when you say, "the swimming pool is freezing cold," you mean that the water is on the uncomfortable side, not that it is actually ice.
Which of the following images is a hyperbole?
When my grandpa snores, it sounds like an earthquake.
When my grandpa snores, it sounds like a bear growling through a megaphone.
Not all statements that seem far-fetched are hyperbole. If you say that 2016 was the hottest year in history, and you have temperature records to back it up, you are not exaggerating. However, if you said that 2016 was hotter than the core of a volcano, you would be using hyperbole. This rhetorical tool often makes a more effective impression on listeners than simply stating a fact.
Proof Surrogate: Because I Said So
A proof surrogate is a lazy way to back up statements without doing any research. When a friend makes a surprising claim, listen carefully to see whether he or she offers any evidence to back it up. For instance, during a discussion about pets, your friend makes the claim that Great Danes are more loyal than any other breed of dog. You should be dubious. Which statement sounds more believable?
In my book, "Best of Breeds," the author says that Great Danes are among the most loyal dogs of any breed.
People say that the only really loyal breed of dog is the Great Dane.
Whenever someone uses the following phrases to back up a statement, they are using proof surrogates:
People say
Studies show
According to authorities
Experts agree
Everyone knows
They say
However, when a person cites a real source for the basis of a statement, such as an actual book, the name of an expert or the title of a study, the statement becomes more believable.
Today's Activity for Kids: Detect the Rhetoric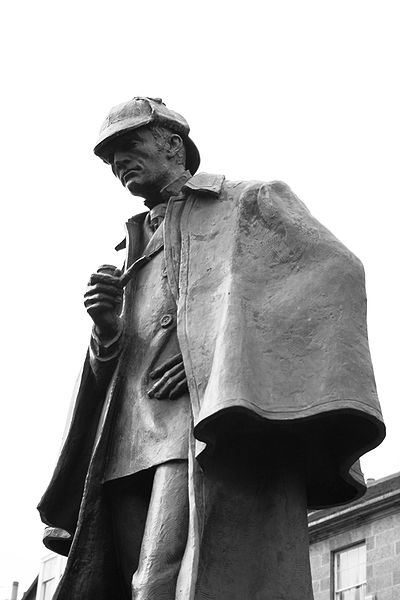 Circle and identify examples of the horse laugh, hyperbole and proof surrogates in the paragraph below:
People always say that I have the sharpest eyes in all of Kootenai County, so it isn't surprising that I was the first to see the wallet lying on the sidewalk. I snatched it up as quick as a radar blip and looked inside. It held more money than the National Treasury. Like my good friend Gandhi, I am honest, humble and down to earth, but I couldn't help thinking about how much stuff I could buy with all that cash.
In case you missed it: Check Out Sneaky, Sneaky #1