If you're not already back to school, chances are, you're about to start!  This past summer, I collaborated with a few other sellers on TpT to compile these Back to School eBooks.  Sellers designed pages and submitted them to be included in the book. Chock-full of tips, freebies, and many other resources, they are a perfect way to start off the new year with some fresh and new ideas. Whatever grade you teach, you are sure to find something amazing to try out!  There are five books available: K-2, 3-5 (English), 3-5 (Math), 6-12 (English), 6-12 (Math), 6-12 (Social Studies) and 6-12 (Science).
For the elementary grades, check these out:
Grades K-2 (Compiled by Deanna Jump)
Grades 3-5 ELA (Compiled by Elementary Solutions)
Grades 3-5 Math (Compiled by Wise Guys)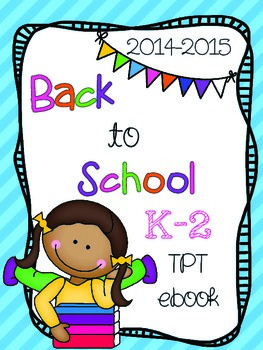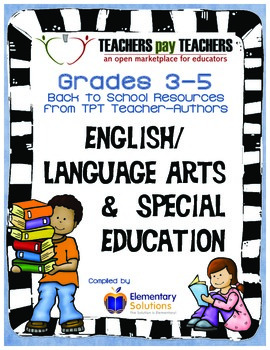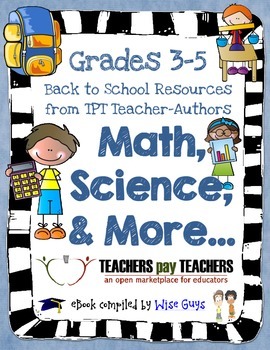 For the secondary grades, check these out:
Grades 6-12 English (Compiled by Tracee Orman)
Grades 6-12 Math (Compiled by All Things Algebra)
Grades 6-12 Social Studies (Compiled by Michele Luck's Social Studies)
Grades 6-12 Science (Compiled by Science Stuff by Amy Brown)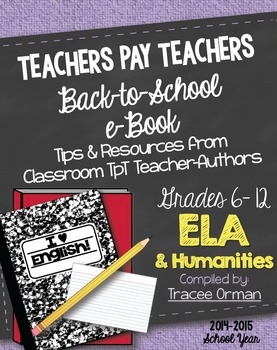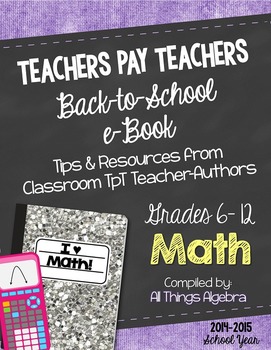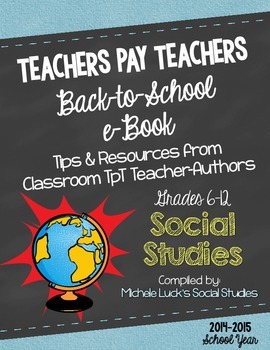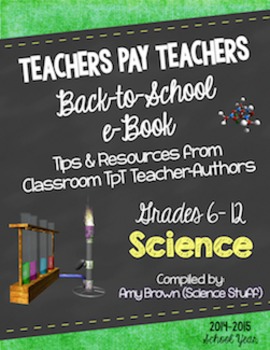 Best wishes on a FABULOUS school year!
~Gina~
All Things Algebra