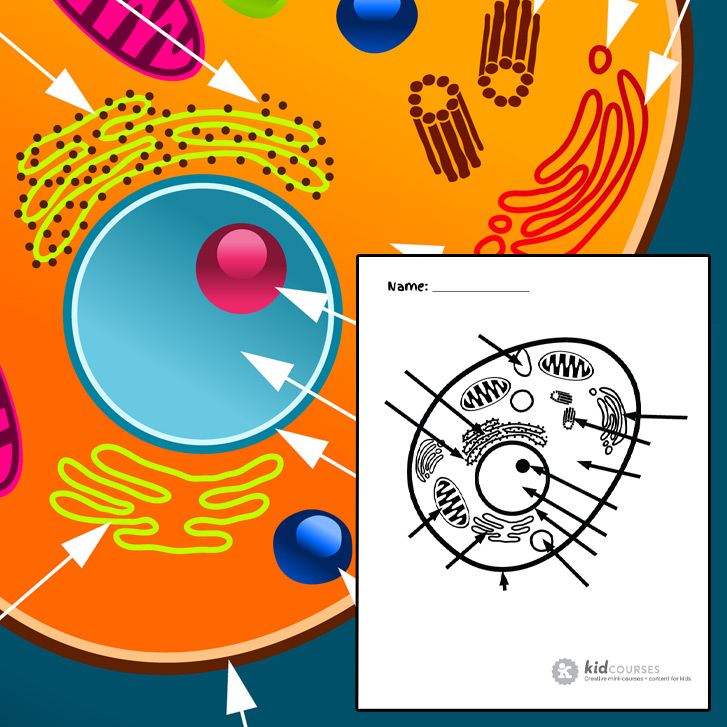 Can you label and color these important parts of the animal cell?
NUCLEUS  control center for cell (cell growth, cell metabolism, cell reproduction)
NUCLEOLUS  synthesizes  rRNA
RIBOSOMES  the site of protein building, this is where translation takes place (mRNA in language of nucleic acids is translated into the language of amino acids)
RER (Rough Endoplasmic Reticulum) synthesizes proteins for secretion, membrane proteins, and organelle proteins.
SER (Smooth Endoplasmic Reticulum) synthesizes lipids
MITOCHONDRIA cellular respiration, ATP is made here 
GOLGI BODIES modifies, stores, sorts & secretes the cells chemical products
LYSOSOMES responsible for intracellular digestion
CYTOPLASM the semi-fluid interior part of the cell
VACUOLE  "bubble" for storage
CENTRIOLES help with cell division
Animal Cell for Kids – Label the Parts and Color!
Below is the answer key: