You're in the final stretch.  State tests and final exams are done and now you have a week (or more!) left to engage your students.  What are you going to do?
I've been there! My choices have usually been the traditional poster project or teaching an additional unit. Poster projects scream "I DON'T KNOW WHAT TO DO, SO WE WILL PLAY WITH MARKERS!" It is too much unstructured time for me  and students can tell it's a waste of time and don't put in much effort.  And then, you're stuck with a stack of mediocre posters to end your school year.  I've taught extra units after the final and that has worked well, but just seems like torture for all, like the nail on the coffin.  What I do enjoy is engaging activities that contain content learned throughout the year but delivered in a fun, interesting, and creative way.  If you're looking to switch up your end of year routine, these End of Year Escape Room Activities might be exactly what you need!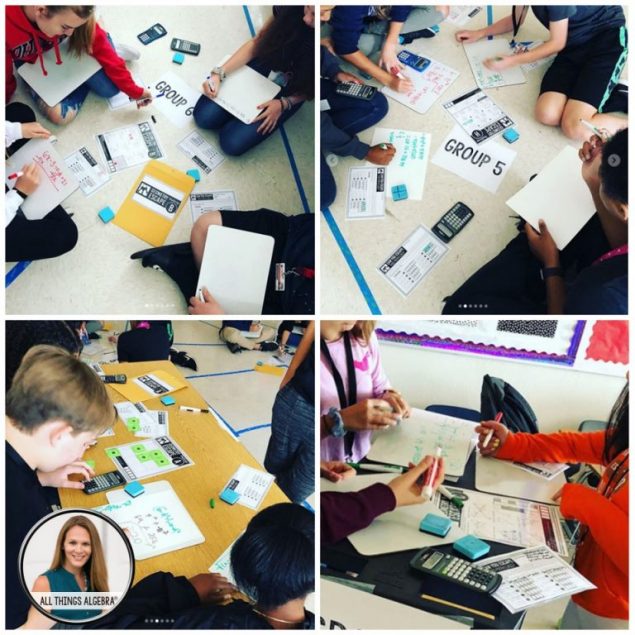 Each Escape Room activity comes with 8 challenges that cover specific topics taught throughout the year.  Each challenge includes a puzzle of some sort and reveals a unique code.  What makes this activity work well is that the challenges are not linked to each other so you can pick certain ones if you are short on time.  If doing all 8 challenges, plan on using several class periods to complete the activity.  The challenges are individually short enough to hold your students' attention.  Simply print out the materials, set up the envelopes, put your students in groups, and GO!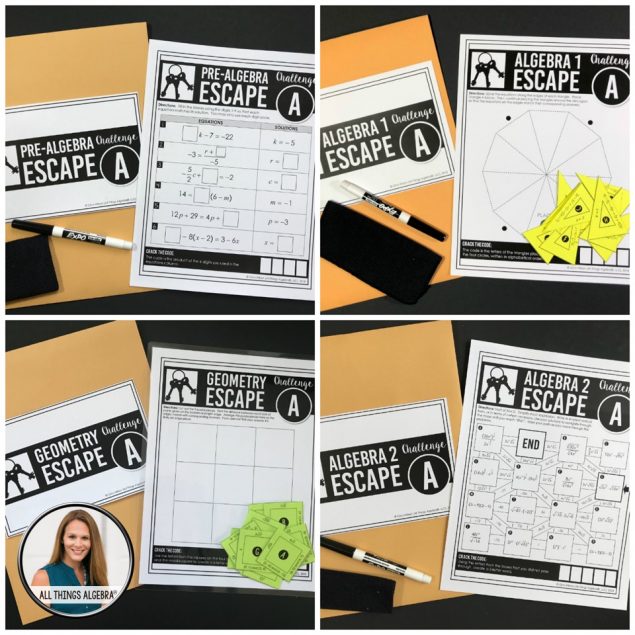 Currently available:
Pre-Algebra End of Year Escape Room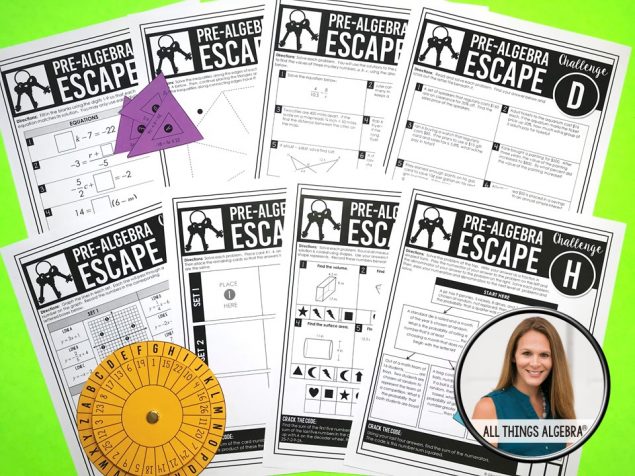 Algebra 1 End of Year Escape Room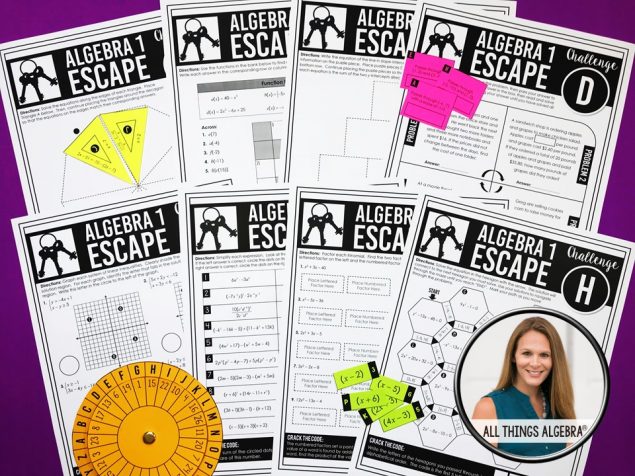 Geometry End of Year Escape Room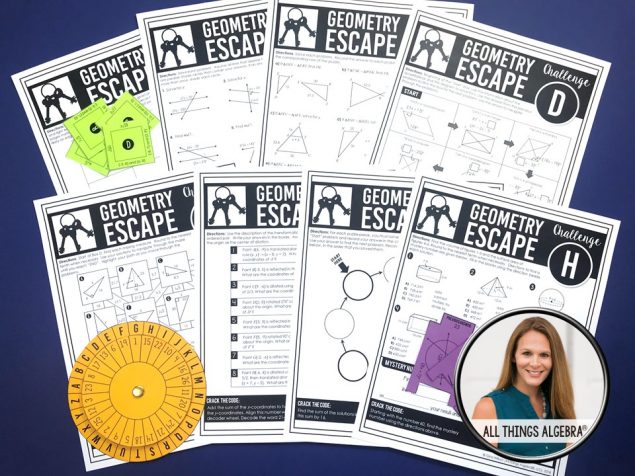 Algebra 2 End of Year Escape Room Activity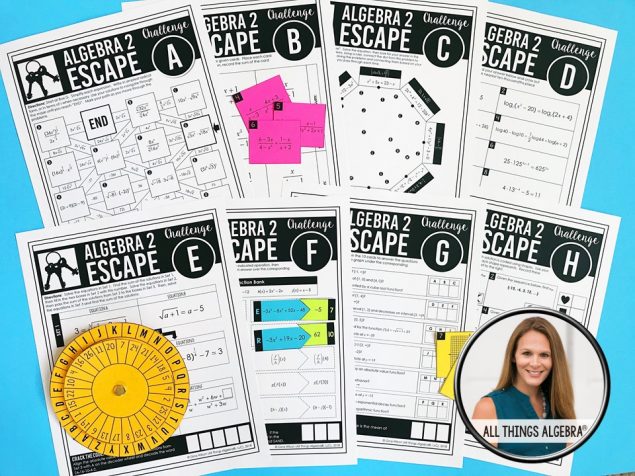 Looking for End of Year Escape Room Activities for the middle grades?  My friend Lindsay Perro has created end of year escape room activities for Math 5, Math 6, Math 7, and Math 8.  You can find those here: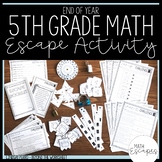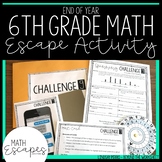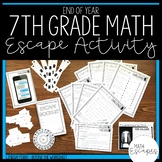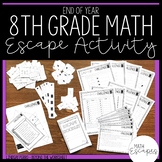 Here is a photo of Lindsay's activities in action: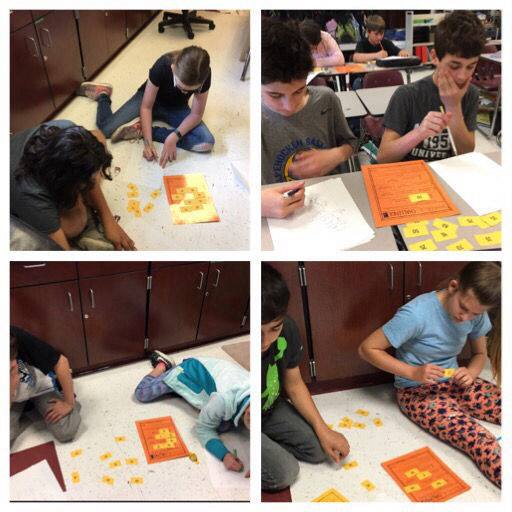 Lindsay has gone even further with this and opened up Math Escapes Membership Site where you can gain access to her end of year Math Escapes, plus all of her future math escape activities. This also includes access to templates and a support forum to share ideas of how to use these activities in your classroom. You can find more information about that here!
Try one out and see how it works with your kiddos!  Please feel free to share photos on social media using the hashtag #allthingsalgebra or #lindsayperro so we can see how it turned out!
Gina Wilson
All Things Algebra