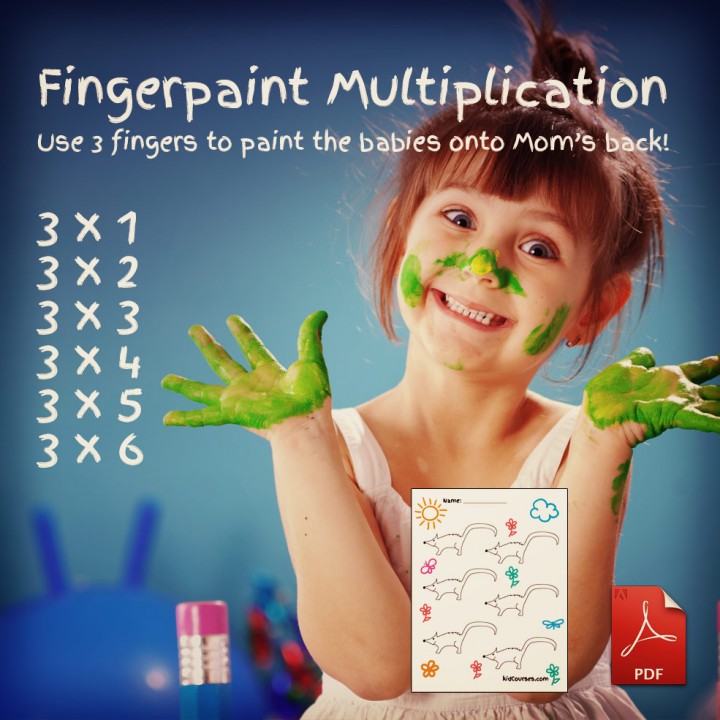 We recently shared an article on Facebook that was titled Dreading Math Can cause Real Pain. As you've probably noticed, we like to share a lot of fun math content. In the spirit of that tradition, we are going to post a series of Fingerpaint Multiplication handouts.
Even a very young children can multiply with fingerpaint. Simply choose what number you would like to focus on, and then have the little ones dip that many fingers into the fingerpaint. If you are focusing on 3's be sure 3 fingers get covered in paint and then have the children press all 3 fingers to paper at once. And then… just keep going! After the paint is dry, your artists can add detail.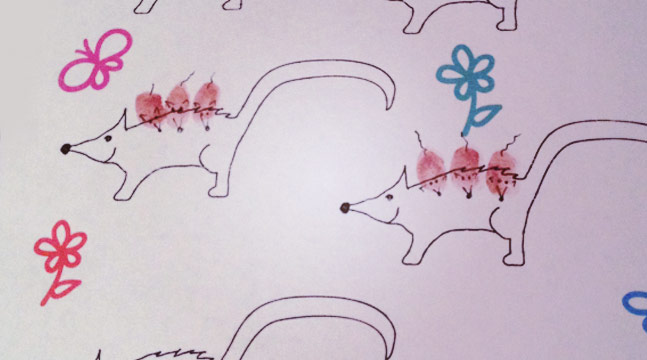 Today's handout is a bunch of opossums. These are mommy opossums & here she carries her baby possums on her back, just like in the photo below.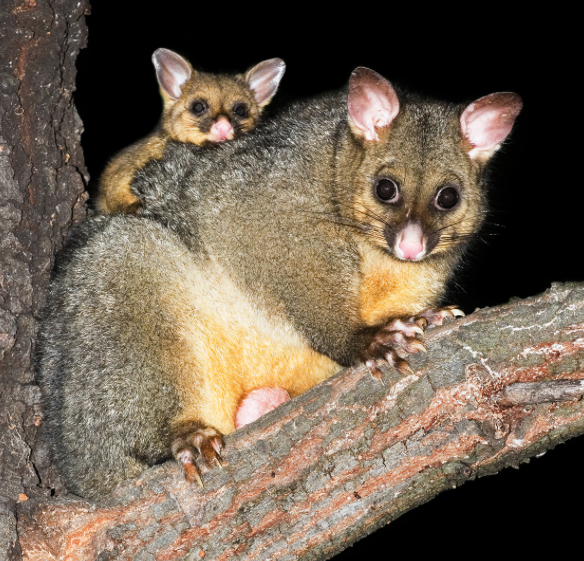 Photo by JJ Harrison, used via Sharealike Creative Commons license. 
Have you ever heard that opossums play dead? Well, they are quite convincing at this! Look at the little guy below, but don't worry — he is totally faking! To see another possum play dead, watch the adorable video below. A family found an opossum in their pool, saved him, and let him get on his merry way.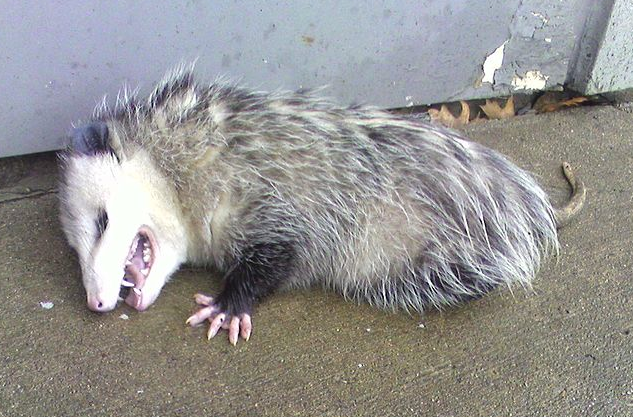 For more information on opossums, you can read about opossums here at the National Wildlife Federation's site.