Please make sure Flash is enabled in your browser. The game should show in-page below.
This is a rapid fire game of questions centered around "Patterns, Relationships, & Algebraic Thinking" (oh my). Topics covered in Mathlibs Lesson 2 include: using symbols instead of numbers, patterns, ratios, and percents. (Flash is required.)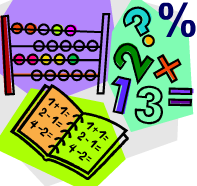 If you would like to review this topic in an interactive lesson,
check out Mathlibs, Lesson 2.
You'll meet Oliver Owl. He likes to convert all fractions into percents.
And he has a laptop.