My name is Nicole Chavanne and I am a 5th grade special education teacher in an inclusion classroom.  I also run a store on Teachers Pay Teachers  and a teacher blog.
As a special education teacher, I work with a lot of kiddos with tracking issues that impact their reading, writing, and math skills.  In addition, many of them also struggle with fine motor skills and have larger than typical handwriting.
One of the ways that I help my students during math is to have them use graph paper when solving problems.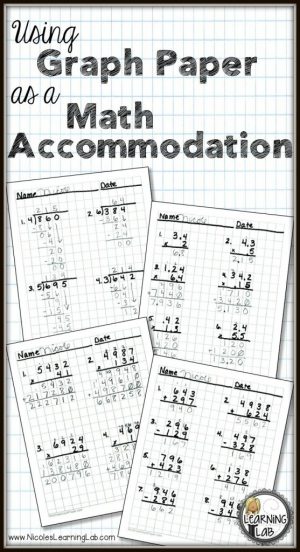 Handing out graph paper for your students to use to work through problems is a very simple way to help them keep their numbers aligned correctly.
As you can see, you can easily use it for every operation.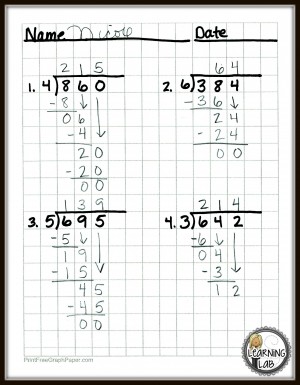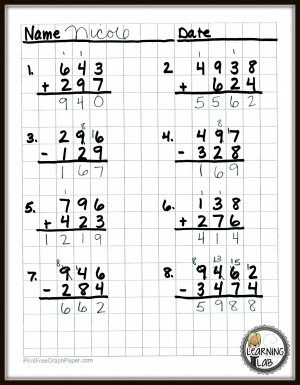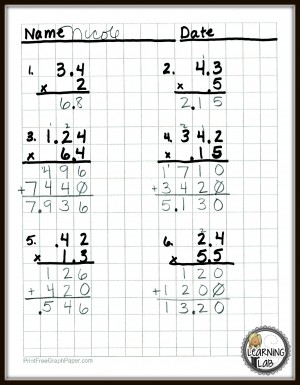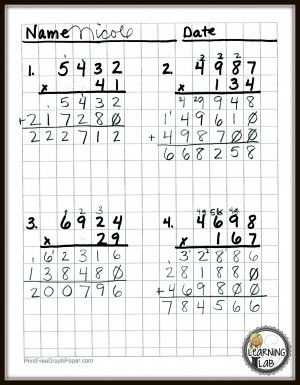 I had our Occupational Therapist push in for one of my math reviews and she LOVED how the squares limited the space for each digit.  She was so impressed by the penmanship my kiddos showed!
I wish I had pictures of actual student work but we were out for February break and how we have moved on to exploring fractions.  I had to work with the next best thing (me)!
I downloaded and printed this free graph paper here.
If you like this idea, please consider visiting me on my blog, TpT , or Instagram.
Best,
Nicole
Learning Lab