Need an activity for a certain topic but can't find exactly what you need?  Templates provide a way to easily whip up an activity for your students that is both engaging and completely customized to exactly what they are learning.  I get many requests for activities in  my store, but I don't always have time to take on custom requests with all the other big projects I have going on. Many people are unaware of the many templates in my store that are ready to go!  I added some maze templates a few months ago and since everyone seems to love mazes, I thought I would share how those work.
First, if you are unfamiliar with a maze, it's simply a way for students to work their way through a set of problems using their answers to guide them from the Start to the End of the page. Here is an example with Two-Step Equations: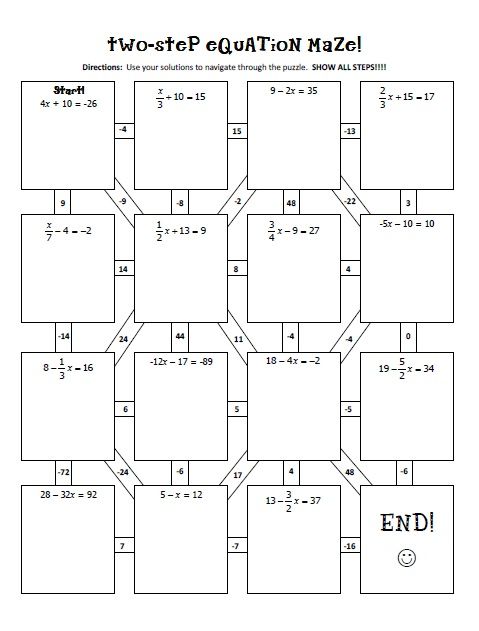 (You can download this Two-Step Equations Maze for FREE here by the way 🙂 )
I've created many mazes in the past 6 years.  Once thing I've learned is that one template does not work for all subjects.  Sometimes I need fewer boxes that are bigger, more boxes that are smaller, long skinny boxes, landscape instead of portrait, etc.  I put together 8 ready-made maze templates that should fit just about any topic you need.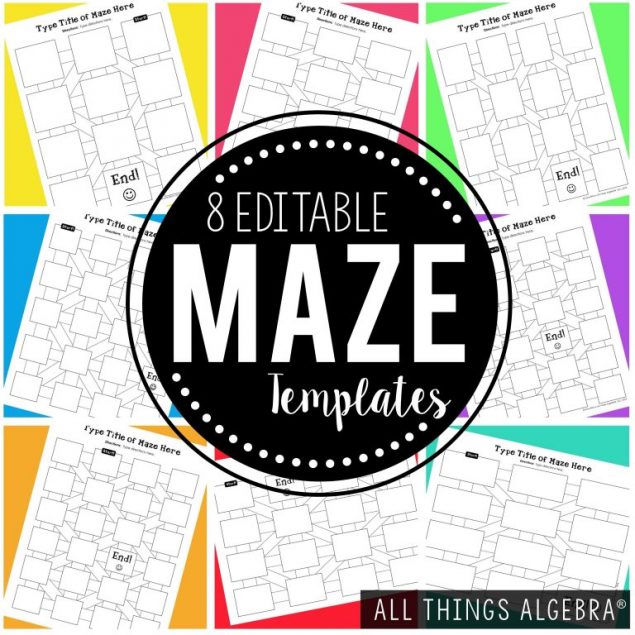 The templates are created in PowerPoint and look like this: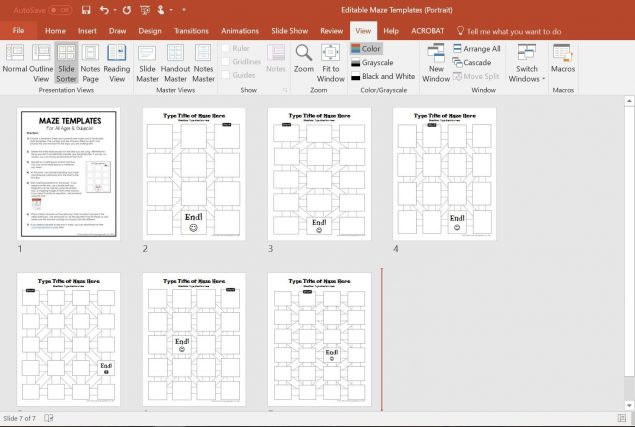 The first slide gives you directions on how to use the templates to create an activity.  You decide on a layout, decide on a pathway from Start to Finish, then start typing in questions and answers. It's super simple to do!   The possibilities are truly endless.
The maze templates are available here.  I hope you enjoy them and they help you when you're in a pinch!
Gina
All Things Algebra