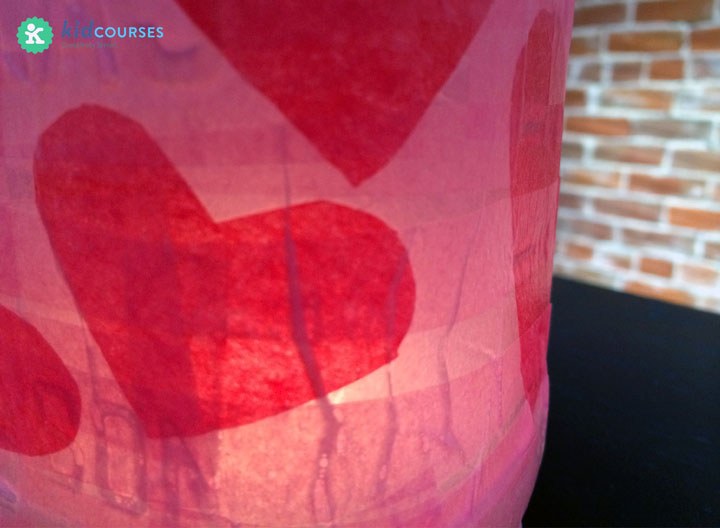 To make your own Love Light you will need, tissue paper, scissors, Elmer's glue, a plate, and one up-cycled glass jar or cup.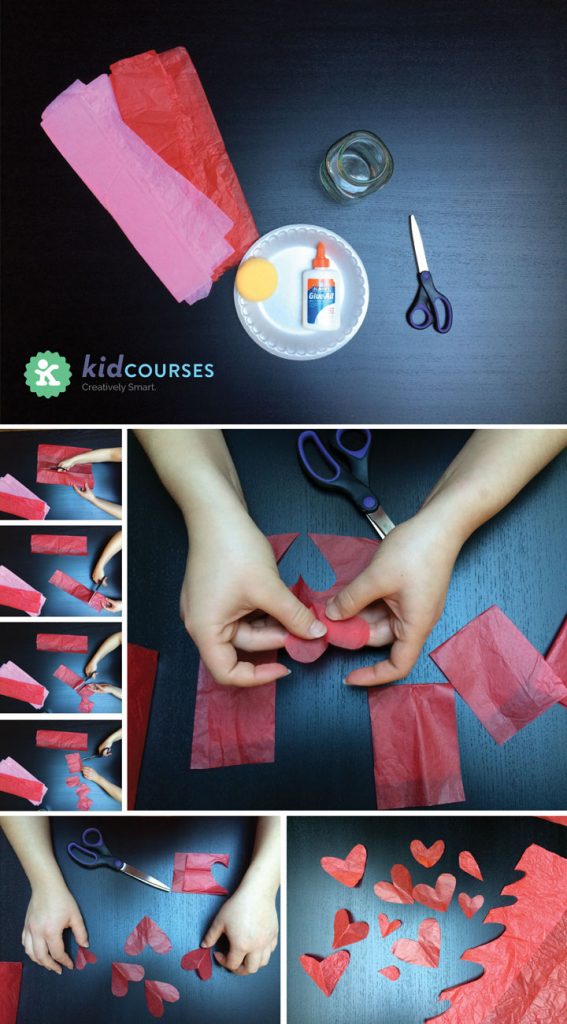 After cutting out the red hearts, cut the pink tissue paper into strips that you will use to wrap the jar.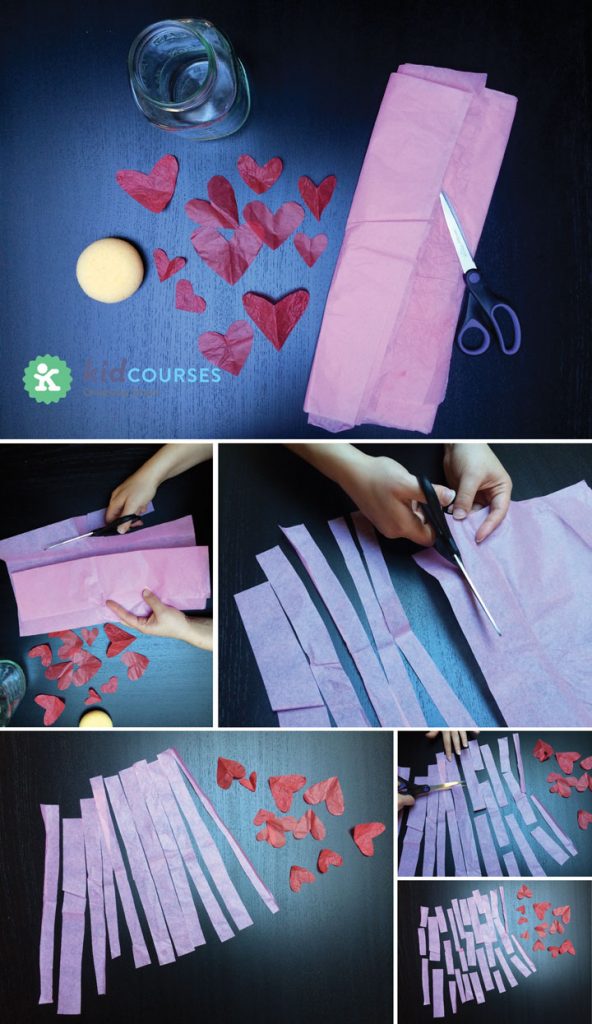 When all of your paper is cut… mix Elmer's glue, and water together on a paper plate. Use a craft sponge, or a paint brush to apply the glue-water to your jar.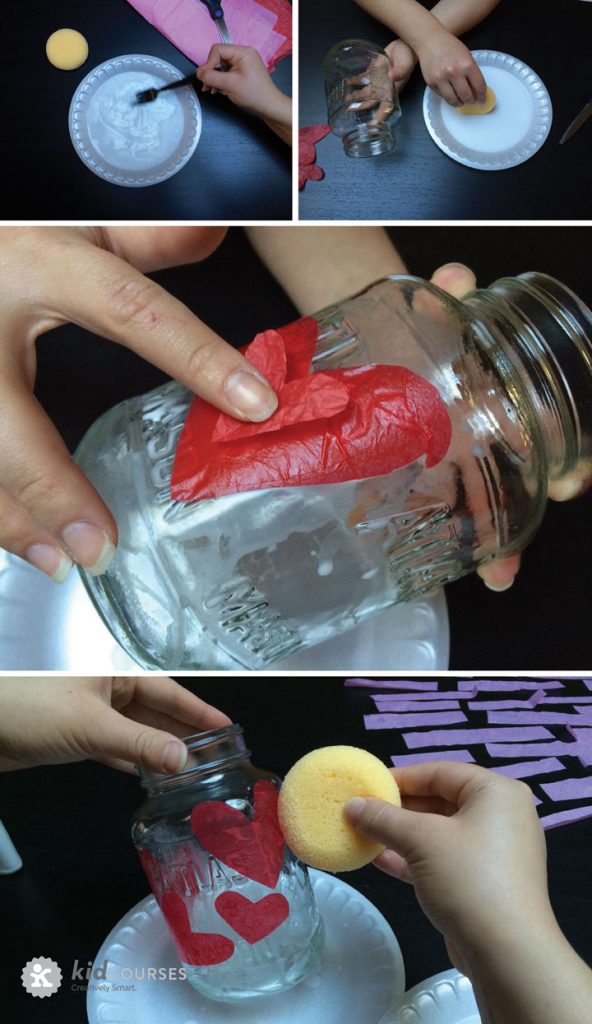 Layering hearts will make them more pronounced later on when there is a candle in your Love Light. Get creative in the layers of patterns you use.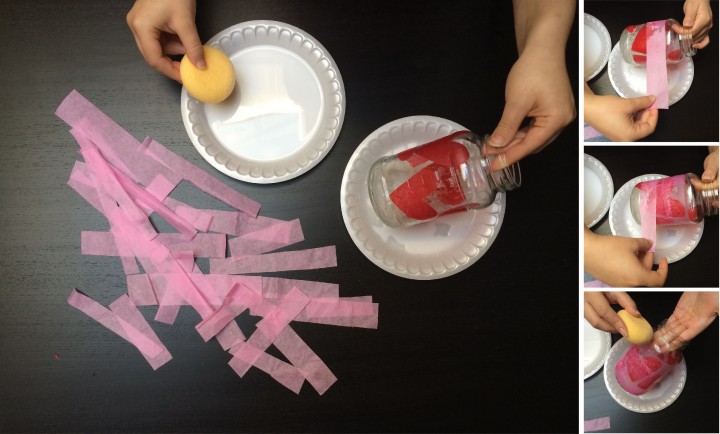 When you have applied all the paper that you would like to your Love Light, just sit it down on a plate and let it dry. In a few hours you will have a beautiful piece of art!