My name is Nicole Chavanne and I am a 5th grade special education teacher in an inclusion classroom.  I also run a store on Teachers Pay Teachers and a teacher blog.
As a special education teacher, I am always working with groups with varying needs.  I set out to create a set of activities that my students could use to practice skills they were just taught.  I wanted it to be engaging and something they could use independently while I worked with other students.
After a lot of thought, I created the Pin & Spin Activity series.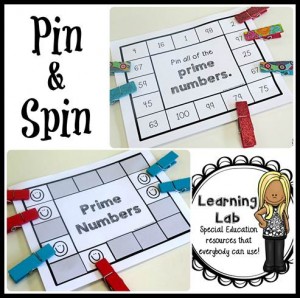 Pin & Spin Activities are self-checking and provide immediate feedback which make them fun and engaging for students.  The clothespins allow for hands-on learning.  I am a firm believer that when you involve your hands in learning, your brain becomes more active as well.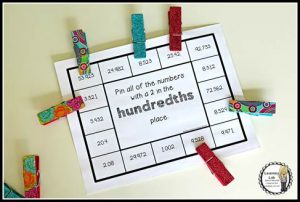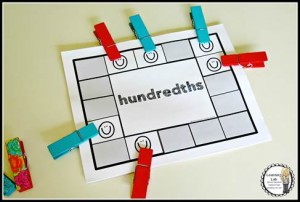 As you can see, after students pin all of the answers on the card, the spin the card around to check their answers.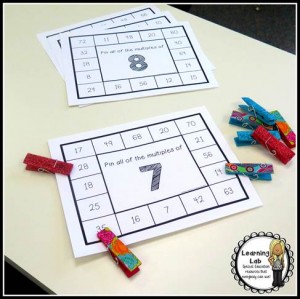 Even better, Pin & Spin Activities are easy to set up!  All you need to do is print, double sided on card stock and then laminate for durability.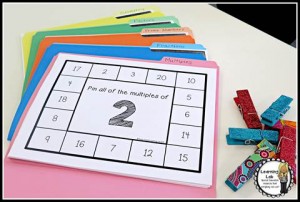 Storage is easy too!  I like to keep mine organized by topic in file folders.  When I want to set up a center, I put the cards along with the clothespins in an extra large ziplock bag.
If you think Pin & Spin is something you would like to try in your classroom, here is an Intermediate Math Freebie.
There are around 50 Pin & Spin Activities currently available in my TpT store.  If you are looking for something specific, I may be able to create it if you ask!
Best,
Nicole
Learning Lab