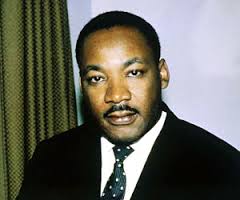 Dr. Martin Luther King, Jr., was a scholar, a Baptist pastor and a father who became famous during the 1950's and 1960's as a leader in the non-violent U.S. civil rights movement. During the years from 1957 to 1968, Dr. King spoke publicly on more than 2,500 occasions, wrote five books and led several peaceful protests against laws that deprived African-Americans of their civil rights.When he was 35, Dr. King became the youngest individual in history to receive the Nobel Peace Prize. Although an assassin killed him in 1968, Dr. King's legacy of words and writings has inspired generations of people worldwide ever since.
As a masterful and passionate speaker, Dr. King used many rhetorical devices to persuade and empower people to take action. In his "Letter from a Birmingham City Jail," a missive to the religious leaders of Birmingham, he relied on deductive reasoning to explain why he had chosen to oppose racist laws:
"Any law that degrades human personality is unjust. All segregation statues are unjust because segregation distorts the soul and damages the personality."
Dr. King called upon the rhetorical tool of hyperbole as well. However, while his statements appeared to be exaggerations, they were based on facts. This makes them powerfully persuasive:
"There can be no gainsaying the fact that racial injustice engulfs this community…There have been more unsolved bombings of Negro homes and churches in Birmingham than in any other city in the nation."
Throughout his speeches and writings, Dr. King helped people envision what he was saying with metaphors and similes. For example, in his Birmingham letter, he compared racial injustice to quicksand and human dignity to a solid rock. His imagery illustrates how injustice and dignity feel.
Due to his mastery of rhetoric, Dr. King knew how to employ fallacies effectively. Although fallacies are logical errors that typically weaken an argument, in the "Letter from a Birmingham City Jail," they served a different purpose. For example, in addressing those who criticized his actions, Dr. King said:
"But since I feel that you are men of genuine good will and that your criticisms are sincerely set forth, I want to try to answer your statement in what I hope will be patient and reasonable terms."
His underlying message in this appeal to flattery was that men who wish to be sincere, good intentioned and reasonable should listen to his words.
When he made an appeal to pity in his letter, he strengthened his message rather than weakened it. By mentioning his own daughter, he appealed to the feelings of parents everywhere, reinforcing the idea that all children – as well as adults – deserve the same rights: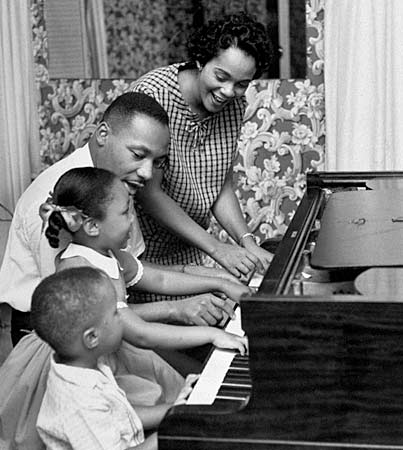 "You suddenly find your tongue twisted and your speech stammering as you seek to explain to your six year old daughter why she can't go to the public amusement park…and see tears welling up in her eyes when she is told that Funtown is closed to colored children."
Dr. King also appealed to tradition, citing verifiable, historic examples to illustrate that civil disobedience – the peaceful refusal to abide by unjust laws – is a legitimate practice with roots in history:
"Of course, there is nothing new about this kind of civil disobedience…In our own nation, the Boston Tea Party represented a massive act of civil disobedience."
The speeches and writings of Dr. Martin Luther King, Jr., are among the most powerful and persuasive in history. His skillful use of rhetoric effectively put forward his ethics and ideals. By using words as his weapons, he proved that language is often more effective than violence in bringing about positive change.
Read Dr. Martin Luther King's most famous writings:
Letter from a Birmingham City Jail
I Have a Dream…
Watch his "I have a Dream" Speech: