Texture is an element of design that defines the surfaces of shapes and forms. Texture that you feel with your fingers is called tactile while texture that the artist recreates on a flat surface is called visual texture. Tactile texture is three-dimensional because it has height, width and depth. Visual texture is two-dimensional because it lacks actual depth.
Objects all around you provide examples of tactile texture. For instance, dogs and cats have unique textures that you can both see and feel by touching them. If you are very close, textures are more pronounced. If you are far away from an object, you may not be able to see its texture at all. Artists utilize the absence of texture, along with diminishing size, to suggest distance.
In his painting "The Dance Class," Edgar Degas depicts the texture of the dancers' tutus visually through use of dark and light. He uses lines to suggest the texture of the plank studio floor. You cannot feel the textures by touching the painting, but you can see them and imagine how they feel.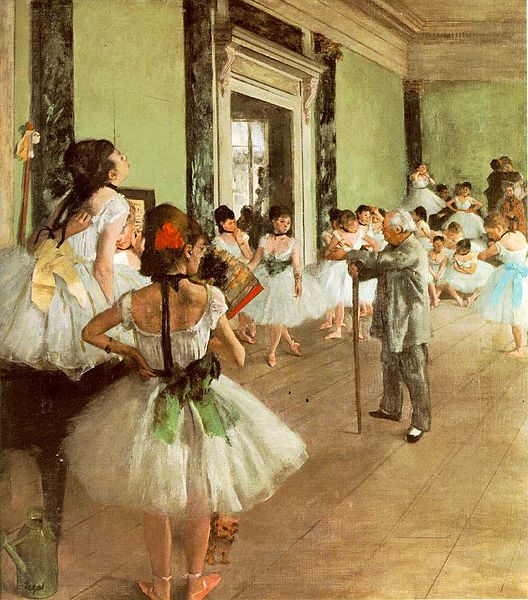 Texture can be smooth like plastic or rough like sandpaper. It can be marshmallow soft or rock hard. You can often imagine just how each surface feels in a photograph. For example, in the photograph below, you can see that the differences in texture between the smooth mother horse's coat and the curlier foal's fur. You know that the grass feels springy and the smooth-looking mountain in the background is actually hard and rough.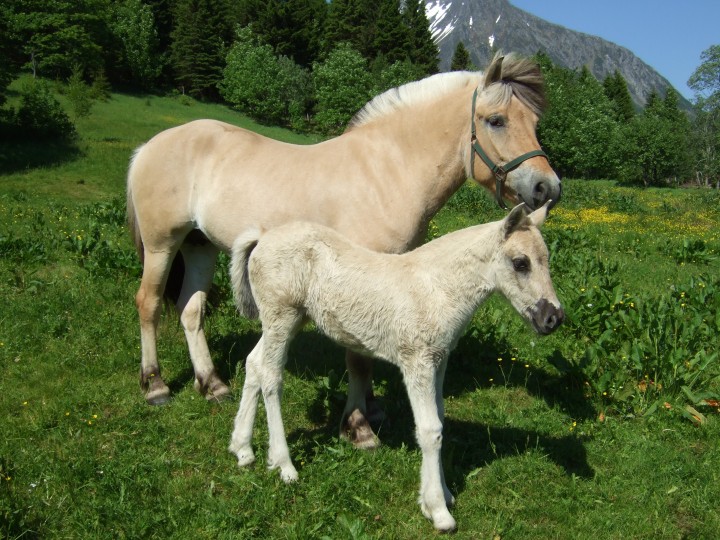 Crafts and Texture
Beadwork is a traditional craft in Ethiopia. The texture of the beading is just as important as its colors and patterns. Beading gives a smoother texture to rough, utilitarian materials, making them suitable for special purposes.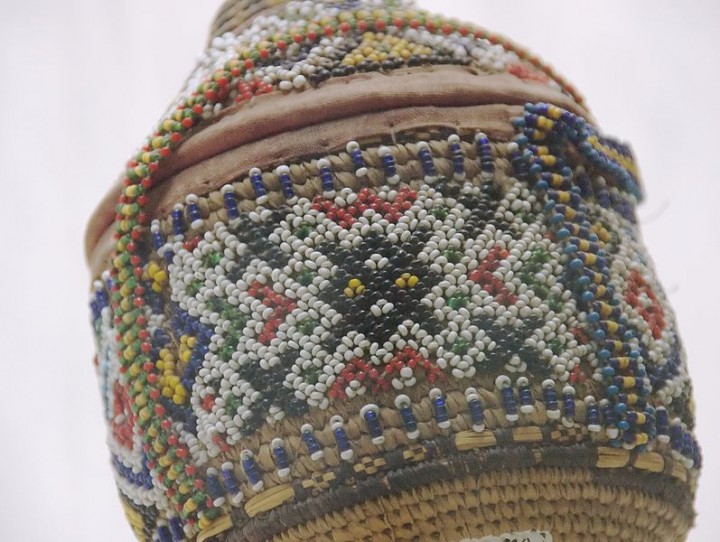 String art is a tactile craft that you make by crisscrossing colored thread or yarn. You can create abstract designs or natural forms such as animals using geometric shapes. Because it has texture, you can "see" string art by closing your eyes and feeling the pattern.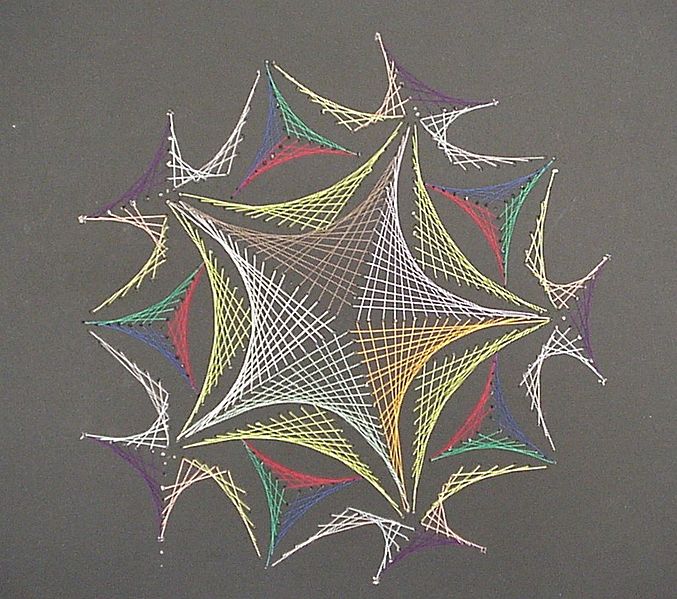 Today's Art Idea for Kids: String Art Wallhanging
To complete this project, you need a round, rigid foam plate, scissors, a ruler, tape and several lengths of colored string or yarn.
1. Make a pencil dot at the center of the plate.
2. Cut a notch at the top edge of the plate and at the bottom, using the ruler to help line them up.
3. Cut a 1-inch notch at each side.
4. Cut a notch on each side of the rim in between your existing notches until you have eight equally spaced slits along the edge of the plate.
5. Place a piece of string in a notch and tape the free end onto the back of the plate to secure it.
6. Wrap colored strings around alternating notches to form patterns on the front side of the plate. Tape the end of each string to the back of the plate.
Examples:
Great for younger kids: MomTrusted.com's East Geometric String Art
Here's a related project for the older kids: Spoonful.com's String Art Craft
Further Exploration
If you felt tempted to touch the baby horse (above) get an eyeful of more textures on Maria's Pinboard.