When we think of seasonal activities, we generally think of elementary school. However, I've found that the older students love to celebrate the seasons too!  Of all the seasons, FALL is my favorite to infuse into math!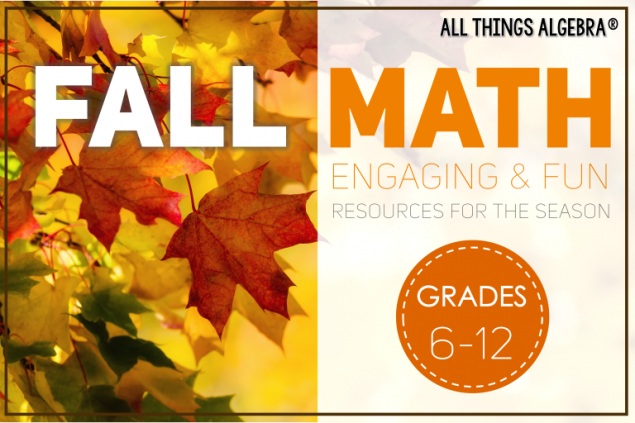 There are some really easy ways to maintain content, but sprinkle it with a little seasonal flair.  Here are two of my favorite fall activities: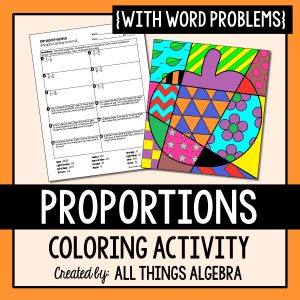 (1) Just about all students love to color!  A great way to infuse fall into math class is to color a pumpkin!  In this Proportions Coloring Activity, students solve proportions which direct them in how to color the pumpkin. This makes for great math practice and art for your classroom walls.  They really do love hanging their work up on the board!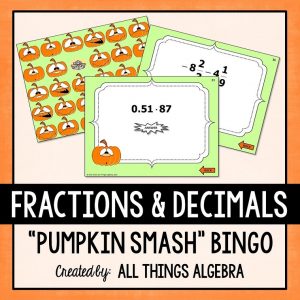 (2) Students love bingo, too!  In this Fractions & Decimals "Pumpkin Smash" Bingo Game, students can throw a Koosh ball at the board to "smash" a pumpkin.  A problem will appear in which they solve. After solving, they check their bingo card (included with game) for the answer and mark it off.  The pumpkins turn into pumpkin pie after they have been smashed, which students always love, too.
If you are not covering these concepts in your class this fall, I also have the following templates available so you can enter your own content:
I asked my friends to share their favorite fall activities with you too.  Check these out!
Loading InLinkz ...