I collaborate quite a bit with my friend Jenny from Art by Jenny K and am OBSESSED with her pop art designs!  Not only do I use them for math activities in my classroom, but I've also found that they work perfect for home projects with my own boys.  Especially around the holidays! Here is a sample of her free Valentine's Day Heart:
First, give your kids the blank heart: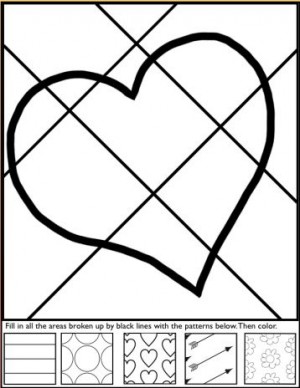 Then, they fill in all the areas broken up by the black lines using the different pattern
options, coloring however they wish.  Here is a sample end result: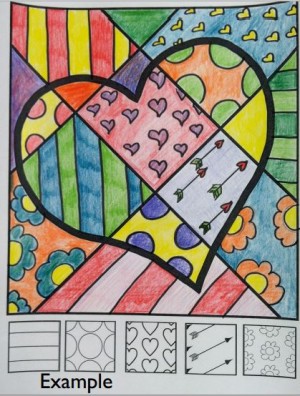 Check out all her other designs too!  She has every holiday and theme you can think of covered and the kiddos LOVE them!   Recently, Jenny has been expanding the use of her pop art designs to inspire writing prompts and review basic math facts.  Her store is truly incredible, unique, and creative.  Everything she has requires very little prep and is ready-to-go!  Perfect for mom's like me who don't exactly have the crafty gene 🙂  Head on over, I promise you will find something that you'll love!
~Gina~
All Things Algebra