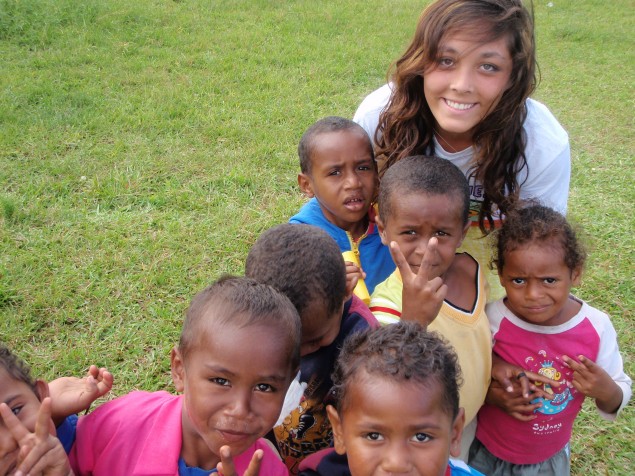 Set a goal to join kids all over the world in making a positive difference. From working one-on-one to improve the quality of a neighbor's life to joining other kids in a larger help network, you can make a difference in effecting change.
Making a Difference at Home
You'll find plenty of ways to make a difference without leaving your own house. For example, put the dishes in the dishwasher after breakfast. Spend a few minutes each day reading to your little brother or sister. Helping out at home gives your parents a bit of extra time to spend having fun with you. I'll never forget how my older sister impacted the course my younger brother's summer music endeavors. He really didn't want to practice his saxophone, and my parents would yell and scream at him. Erika decided to help out by writing silly lyrics for all the songs he was learning. The next thing you know, they were both having a ball and my parents were quiet (at least with regard to the sax stuff).
Make a Difference in Your Community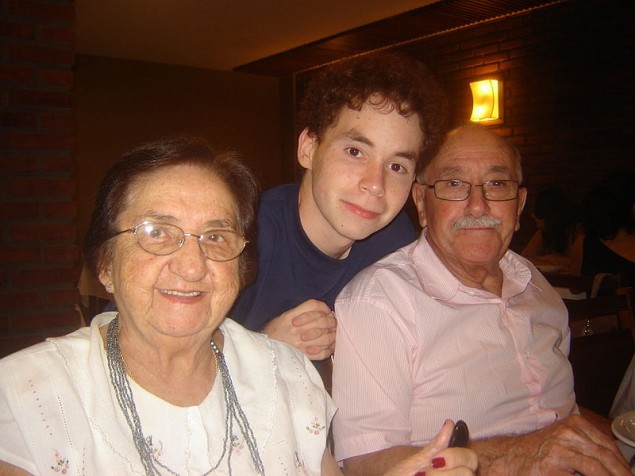 Consider adopting a Grand Friend in your community. Many cities already have programs in place that can pair you up with a senior citizen in a local care center. If no such program exists in your town, call a few of the nearby facilities to see if they are willing to start one. You can be the very first participant. You can read with your grand friend, play board games or cards, watch a video together or work on a craft project. You are likely to find that your new grand friend makes as big a difference in your life as you do in his or hers.
And if you as big a dog buff as we are, you might want to see if you can bring your four-legged friend along. Our pup, Theodore made friends in his Petco training class and would attend volunteer events with them! He volunteered with the elderly and he also raised funds at Bark for Life. Here's Theo with my daughter Athena: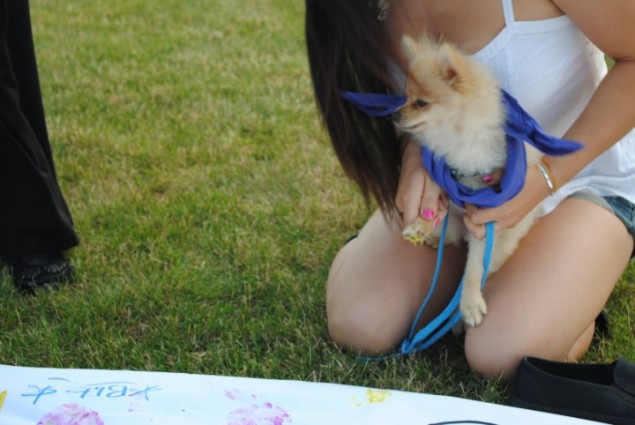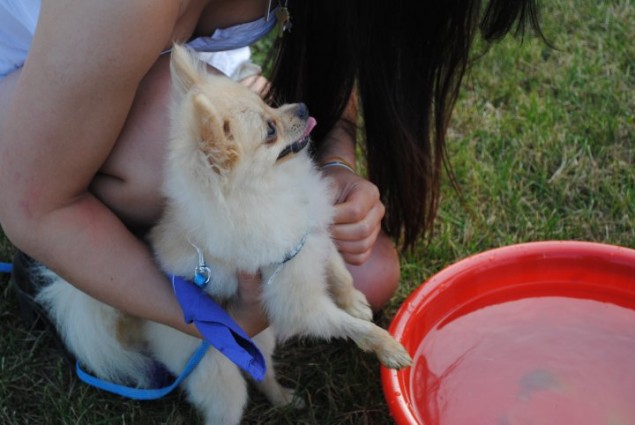 You can find out about volunteering opportunities in your area by visiting:
You can also directly connect with animal rescue groups in your area.
Make It a Better World – Helping People and Animals
Connecting Kids and Kids
You can get a Post Pal from around the world and send some sunshine to a child who is ill. Visit Post Pals to find out more!
Helping Animals Worldwide
A great site to find out about worldwide causes is Care2.com. This site is petition based, but you can also sign up to receive more information on the causes that you care about when you add your signature.
The Humane Society International works to protect animals worldwide, and you can take action here.
We also particularly like Nowzad, an organization that helps fly dogs that befriended soldiers "home" to the US. You can put a face and a story to the animals you are helping.
Stay Home, but Help a Global Cause
If there is a global cause you care about, connect with a local chapter to see if they have volunteer opportunities. For example, back in 2005 we saw some lawn signs that read "Not on Our Watch." Curious, we looked it up online, and found out about SaveDarfur.org, a nonprofit organization that is working to end the genocide in Darfur and surrounding regions. We volunteered to give out information, and then in 2006, we helped out at the concert in Central Park. Buses from all over the country were coming in, and each had to park exactly where the plan mandated — only a couple of inches from the other bus's bumper (and no more than that). These are the girls who waved the buses into their spots: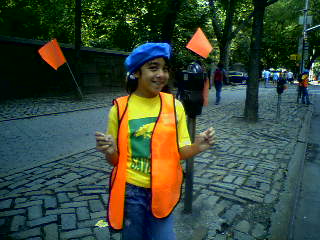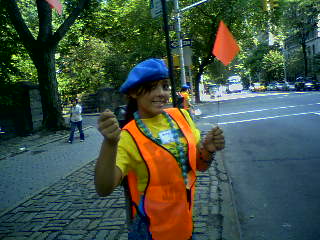 Get Out and Help  – Travel the World
As a family we can recommend without hesitation, looking into Rustic Pathways — in particular, their community service trips. Athena spent 3 summers volunteering in Fiji. She built cook houses, sustainable homes, a veterinary clinic, and a first aid station. She taught in the Fijian schools. She worked for at least 40 hours a week. (She actually chose Rustic's program because it was truly focused on contribution. She had reviewed other companies that  touted a 2 week trip with 4 hours of community service, and quickly moved on to evaluate the next candidate.)  In helping others, she also made lifelong friends and found her passion –  sustainable architecture,  construction, and contribution. And little did she know when she was building the veterinary clinic, that she would be returning the next year with a few patients, namely and owl and a cat. This is not a free program, but it is a priceless experience.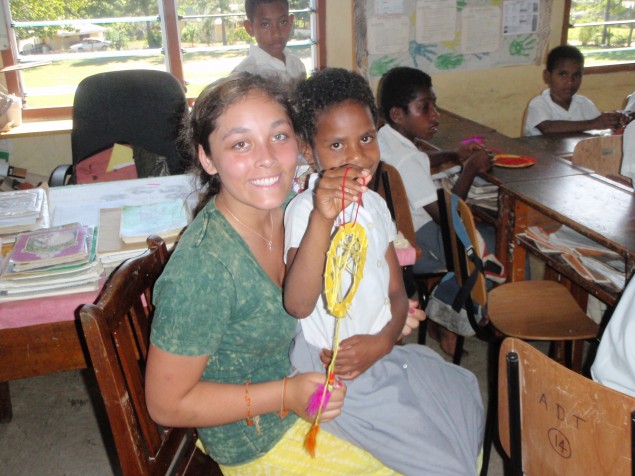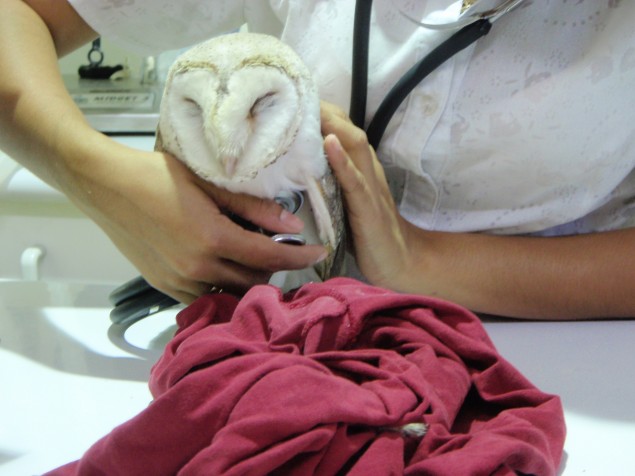 Make It a Better World – Keep It Green
Children today care more about the environment than any other previous generation. You can make a difference in creating a greener future on your own or as part of a kids' environmental cooperative. Declare a Green Day in your neighborhood or town and encourage everyone to plant a tree in honor of the earth. First, check out some sources for free tree seedlings. Contact organizations like the Arbor Day Foundation, your local utility company, or even local nurseries to find out where to obtain free or low-cost trees. Invite people to pick up a seedling on Green Day at a central location. Be sure to provide instructions on choosing a good place to plant and how to care for the seedling. Take lots of photos for your event and post them online. You just might start a citywide trend.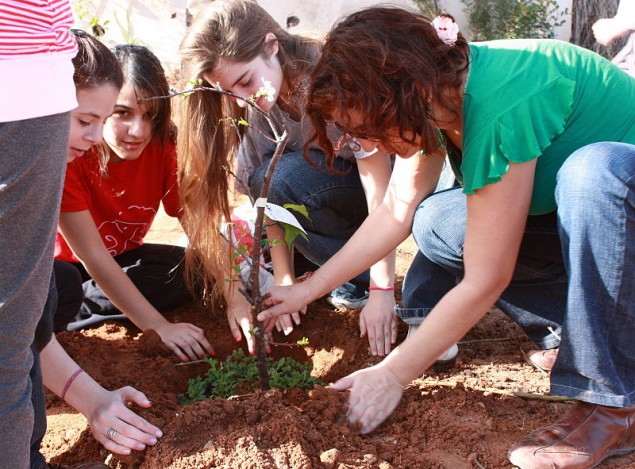 Make a Difference with Fundraising
Raising funds for donations is a great way for kids to make a difference in projects they really care about. You can work with just a friend or two or a whole group of others in organizing several fun projects to raise money. Whether you want to help a wildlife protection group save gray wolves or help fund lunches for children in Kenya, the money you raise is sure to make a difference in the world.
One way to earn cash with nearly no expense is to have a yard sale. Start by going through your own stuff with the help of your mom or dad to find some things to sell. Then ask your friends and neighbors to contribute. You are liable to get a good response if you explain the cause you are raising money for. Publicize your yard sale with a free Craigslist ad and by posting flyers around the neighborhood. Put out lots of signs on the morning of the sale.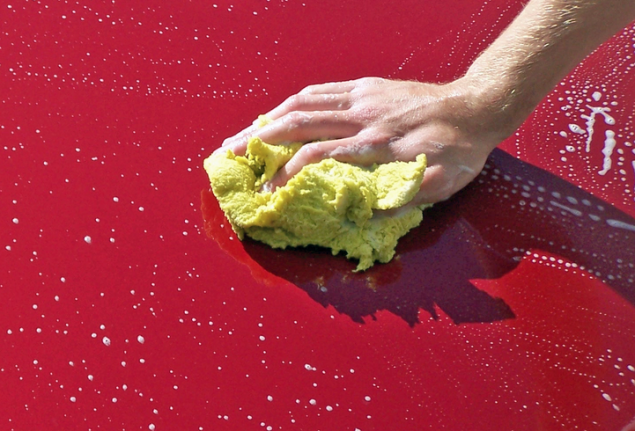 Another great summertime fundraiser is a carwash. Get permission to hold the event at a gas station, store or church in a busy part of town. Make sure you have a source for water and gather up buckets, soap, towels, soft brushes and squeegees. Set a fee per car or simply ask your customers to donate what they can. Publicize your carwash online and locally, and make big signs to attract customers on event day. You can combine causes you care about by deciding to make your car wash eco-friendly. Since a lot of people also care about the environment, you should highlight this on your signs as well!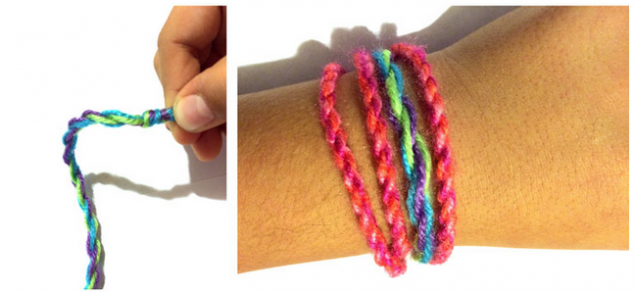 We've also had a lot of luck raising funds by selling these bracelets. They are super easy to make, and people will pay a dollar for them.
With a bit of imagination, your kids and their friends can make a significant contribution to a better neighborhood, community and world, and even have a lot of fun in the process.
This article was also written by our awesome author Lynne.