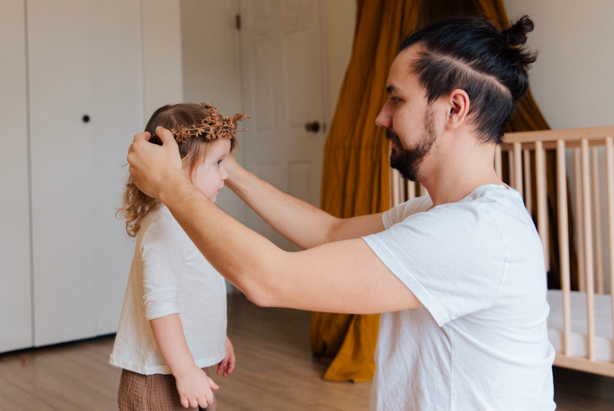 Guest post by Kristin Louis of parentingwithkris.com
If your children have experienced a change in routine or have fallen out of good habits, you're not alone. In fact, following COVID, studies indicate that children's overall wellness took a negative hit, with kids experiencing physical inactivity, poor health, and issues with depression and anxiety. If your kids are headed back to school or just need some better routines, there are plenty of simple practices you can implement together. Here are five to consider!
1. Get Creative
From painting and drawing to daily journaling, creative expression helps kids convey emotions in a healthy way. Even coloring books can be a meditative practice and are a tremendous offline activity. Consider picking out a notebook and giving your child some journaling prompts  that allow them to put some of their thoughts on paper. They can also use YouTube and other internet tutorials to learn skills like drawing for free. And of course you can check out the Fun Feed here on kidCourses for free activities.
2. Create Little Routines
A strict daily schedule may feel stifling, especially in the summer when kids need time to have fun and explore. That doesn't mean you have to throw out any structure, however. Kids do well with having some patterns to their days, even if it's little details like reading together at bedtime.
Remember the importance of prioritizing time with your kids and making time to do simple chores together or plan new adventures to experience. This will ensure you have quality time together while making them feel like their lives have a good amount of order.
3. Boost Emotional Wellness
As Dr. Kate Truitt puts it, "Self-Havening is a wonderful tool to help children feel calm, release anxiety, and build a positive sense of self." Try this short and effective Daily Self-Havening Practice. Dr. Kate has more videos on her YouTube channel and her book Healing in Your Hands is now available as well!
4. Try Yoga and Meditation
Meditation is hugely beneficial and has been proven to grow the part of the brain that deals with relaxation. This means it helps while you're doing it and lowers your stress response throughout the day. Introducing your children to it while they are young can be a life-changing habit that will set them up for success. Yoga is a practice that can combine physical movement with relaxation and breathing techniques, giving you the best of both worlds. There are many options, including parent and child yoga, that you can do together.
5. Practice Gratitude
Making time to write down things you are grateful for every day has been proven to help mental health and provide a positive outlook. Your kids can make this a part of their daily journaling, art, or you can take a moment at dinner or bedtime to list a few things each of you is grateful for and get the whole family into the habit of positive thinking. This one habit can help kids see the silver lining in many situations throughout their week.
By using some of the tips above, you can help your children foster resilience and implement lifelong habits. Try out a few and see what works best for your kids.