Rhetoric is the art of influence, friendship and eloquence, of ready wit and irrefutable logic. And it harnesses the most powerful of social forces, argument.
 – Jay Heinrichs

The above quote is from Jay's book Thank You For Arguing: What Aristotle, Lincoln, and Homer Simpson Can Teach Us About The Art of Persuasion. You can read more on Jay's site.
Rhetoric, or the art of persuasion, has been practiced since the ancient times and remains a key tool for persuading others to this day. Is a skill practiced by politicians, business people, advertisers, educators, and students. Sometimes rhetorical devices are used by people who don't even realize they are using them,  and many times people don't realize when they are being exposed to these devices.  Sometimes you'll fall into the category of persuader of others, and sometimes you're part of the others.
As a part of the others or audience,  it's great to be able to spot rhetoric and the rhetorical devices used to persuade. We have a lot of examples and resources on the topic of rhetoric for you to explore.
Did Someone Say Ancient?
Hi, I'm Aristotle. Back in my day, rhetoric was the art of discovering all available means of persuasion, & I heavily emphasized the logical aspect of this process. I came up with 3 types of rhetorical proof: ethos, pathos and logos.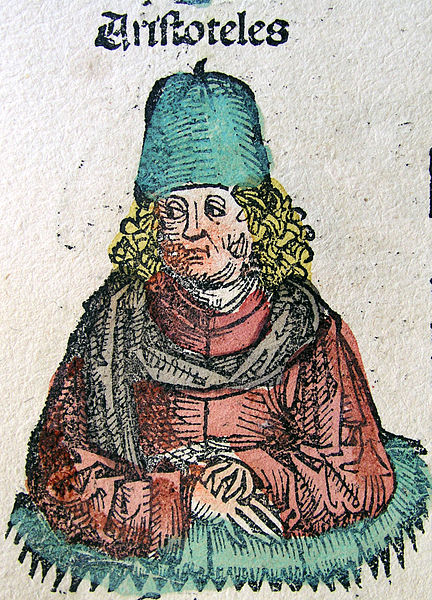 Constructing Rhetoric (Classically)
In classical rhetoric, five basic principles form the bones of rhetorical speech, and encompass a system for crafting powerful speeches. Note that most of these 5 Canons apply to the written word as well:
Invention – develop and define your arguments
Disposition – organize your arguments
Style – determine your figures of speech, rhetorical techniques, etc
Memory – memorize your speech, famous quotes, literary references, etc
Delivery – practice how you will deliver your speech, what gestures you will use, your tone, etc
Read more about the 5 Canons of Rhetoric.
How to Persuade Using Logos, Ethos and Pathos 
Through Logos (logic) you can use inductive or deductive reasoning. If you start with some observations and information and use that to conclude with a generalization, you are using inductive reasoning. Your conclusion may or may not be factual.
For example, if your dad hurt his knee and bought a ACME knee brace at the pharmacy and said it helped a lot, when your brother hurts his wrist, you may use inductive reasoning to recommend that he buy an ACME wrist brace.  As another example, Long Island may have a similar climate in the summer to regions in California that grow red grapes, as well as presenting similar soil samples. You may use inductive reasoning to recommend growing red grapes on Long Island in the summer.
Deductive reasoning starts with general statements of fact to build an argument. All cats are feline. Kira is a cat. Therefore, Kira is a feline. When using logos, you want to avoid using fallacies, which are errors in reasoning. You can try to spot some fallacies here: Fallacies #1, Fallacties #2, Fallacies #3.
Ethos, or the ethical appeal, is based on your credibility and character. You can be successful with this appeal by referencing your areas of expertise outright, though with modesty. Be sure to make your references and proof available through citations (from credible and reliable sources). Don't misrepresent the opposing side (via a Straw Man or other means); rather represent this side accurately.
Pathos is an appeal to emotion; you may choose to use a story or example that truly paints a picture in support of your argument, and makes your argument more memorable. According to Jennifer Aaker, Professor of Marketing at the Stanford Graduate School of Business, stories are remembered up to 22 times more than facts alone. Listeners go on a journey as you move them through the story, and as they move through it, they feel differently, and this can result in both persuasion and action.
Here is a famous appeal to emotion:
"I have a dream that my four little children will one day live in a nation where they will not be judged by the color of their skin but by the content of their character. I have a dream today!"
~Martin Luther King Jr
You can read more about Aristotle's 3 Kinds of Proof here.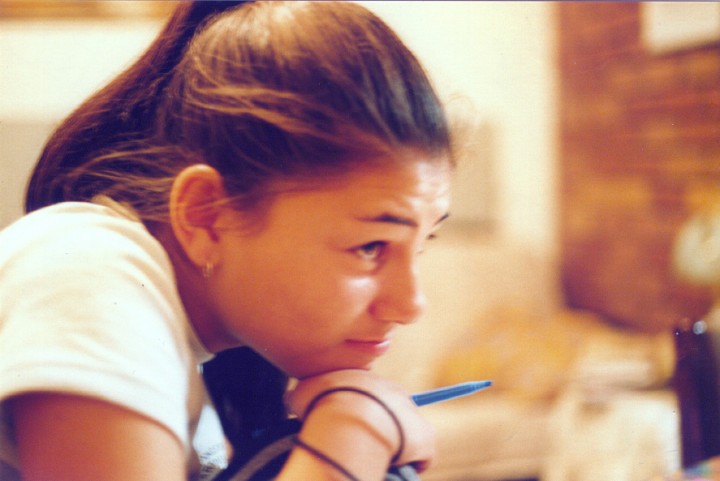 Deconstructing the Rhetoric: The Flip Side
In addition to crafting your own rhetoric, it's important to be able to detect the rhetoric for two reasons:
By deconstructing the messages of others, you can avoid falling for a fallacy and learn to spot the devices that are used when rhetoric is being used for less-than-noble reasons.
You can learn how to effectively use rhetoric to persuade others when you follow the example of those using rhetoric for good.
Keep an ear out for rhetorical devices aka slanters (these put a positive or negative emotional-based slant on what is being said) and fallacies (faulty reasoning).
Related Content:
Full List of kidCourses Rhetoric Resources
Related links we like:
Critical Thinking: Persuasion through Rhetoric (outline), key definitions,  & Flashcards
A somewhat-related link we like: